Scenic spots(旅游景点)Introduction of scenic spots
Mount Hua(华山)
In ancient times, Mount Hua was called "western mountain" and "taihua mountain". It is one of the five famous mountains in China, the birthplace of Chinese civilization, and the "Hua" of "China" and "huaxia" originates from Mount Hua [1]. It is located in huayin city, weinan city, shaanxi province, 120 kilometers east of the capital xi 'an. Qinling south, north view of huang wei, since ancient times, there has been "the most dangerous mountain in the world." Huashan mountain is one of the first batch of national key scenic spots, national AAAAA tourist attraction, national key cultural relic protection unit, and national geological park.
Mount hua is the sacred mountain of the Chinese nation. The "China" of China originates from huashan, which is known as the "root of huaxia". This achievement was first cited by sun yat-sen, who founded the "republic of China". According to the qing dynasty master zhang taiyan and past dynasties of experts and scholars research: the Chinese nation originally formed and lived in the "huashan zhou", the name of its territory yue hua, and then people everywhere, throughout jiuzhou, the name of China before wide.
Mount huashan is the holy land of the mainstream quanzhen sect of Taoism, the "fourth cave heaven", and the god god widely worshipped by the Chinese people, namely the Lord god of mount huashan, the western yue. There are a total of 72 half-hanging holes, more than 20 Taoist temples, among which yuquan courtyard, du long temple, east Taoist temple, zhenyue palace is listed as the national key Taoist temple, there are Chen yun, hao datong, he yuanxi and other famous Taoist master.
In 1982, the state council issued the first batch of national scenic spots huashan; In 1991, huashan was rated as one of the top 40 tourist resorts by the national tourism administration. In 1999, huashan was named as the model of national civilized scenic tourism area by the central committee of civilization, the ministry of construction and the national tourism administration. In 2004, huashan was rated as one of the top ten famous mountains in China. In 2011, huashan was rated as a national AAAAA scenic spot by the national tourism administration. On June 29, 2017, huashan mountain was named the most popular tourist attraction in China in 2017.
Huashan is one of the nine scenic spots in China. The scenic spot is located in huadongfeng (also known as chaoyang peak), and chaoyang platform is the best place. One of the "50 views of the Yellow River in China".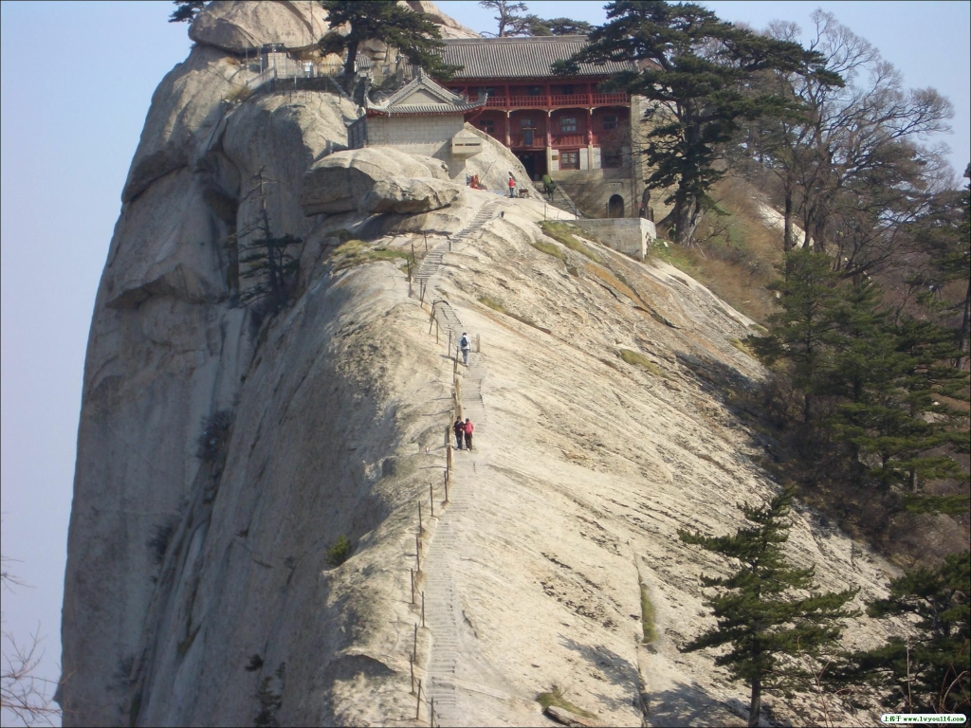 Huashan famous scenic area up to more than 210, there is a volleying skywalk, three facing the empty kite turn over, and in the cliff cliff cut out of a thousand feet building, hundred feet gorge, Lao jun furrow, among which huayue fairy palm is listed as the first of the eight guanzhong scenery.