Scenic spots(旅游景点)Introduction of scenic spots
Beihai Park(北海)
Beihai Park is located in the central area of Beijing, on the west side of jingshan mountain in the city, and in the northwest of the Forbidden City. It belongs to ancient Chinese royal gardens. With beihai as the center, the park covers an area of 71 hectares, with 583 mu of water and 480 mu of land.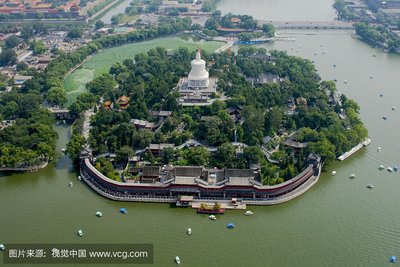 It is one of the oldest, most complete, most comprehensive and representative royal gardens existing in China. It was opened as a park in 1925. It is the oldest and most complete imperial garden preserved in China. It is a national key cultural relic protection unit and a national AAAA tourist attraction. [1]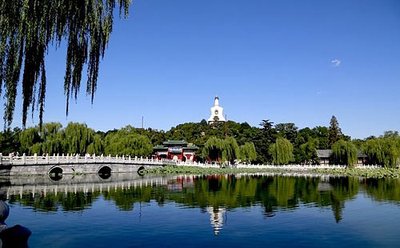 on May 6, 2019, the first Beijing peony culture festival was opened in yanqing. The planting area of peonies in beihai park was more than 1,500 square meters.