Scenic spots(旅游景点)Introduction of scenic spots
Chengde Summer Resort(承德)
Chengde summer resort is a famous tourist attraction in China, as well as a world cultural heritage site, a national AAAAA tourist attraction, a national key cultural relic protection unit, and one of the four famous parks in China.
Chengde summer resort, also known as "chengde departure palace" or "rehe palace", is located in the north of the center of chengde city, hebei province, wulie river west of the strip of long valley, is the qing dynasty emperor summer and the place to deal with government affairs.
The summer resort was built in 1703, after the qing dynasty kangxi, yongzheng and qianlong, and took 89 years to complete. The summer resort takes the simple and elegant mountain village wild interest as the style, takes the nature of the natural landscape, absorbs the south of the Yangtze river the north scenery, becomes the China extant covers the largest ancient imperial court.
The mountain resort is divided into palace area, lake area, plain area, mountain area four major parts, the southeast of the whole mountain resort is more water, more mountains in the northwest, is the epitome of China's natural landform, is a brilliant milestone in the history of Chinese gardens, is the masterpiece of Chinese classical garden art, is the highest example of Chinese classical gardens.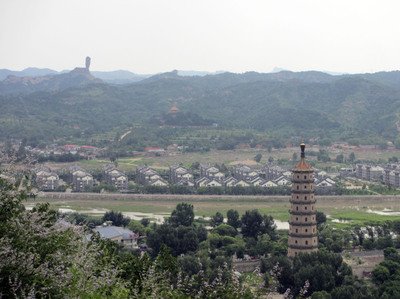 On March 4, 1961, the summer resort was announced as one of the first batch of national key cultural relics under protection. Together with the Summer Palace, humble administrator's garden and lingering garden, it was named as four famous gardens in China. In December 1994, it was listed in the world heritage list.